Coronavirus FAQs: What Veterans need to know
from ODVA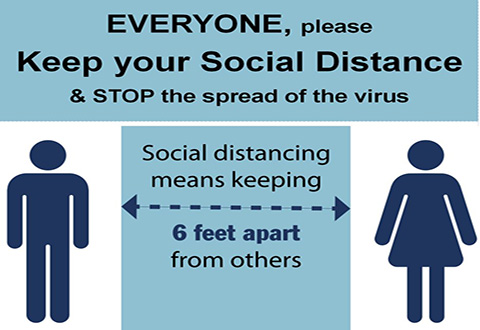 It takes everyone's diligent effort to do what we can to beat this virus. Please, help your fellow Veterans, those at risk, and your loved ones and follow good social distancing practices everywhere. Thank you.
For more information and FAQs, click Read More.
What's coronavirus COVID-19?
The CDC defines COVID-19 as a new type of coronavirus (or "novel coronavirus"). COVID-19 belongs to a large family of viruses that are common in people and different animal species. On rare occasions, animal coronaviruses can infect people, and then spread from person-to-person. This is how COVID-19 started. Typical symptoms of COVID-19 include fever, coughing, and shortness of breath. Symptoms can range from mild to severe.
To learn more about COVID-19, prevention steps, guidance for high-risk groups, travelers, and more, visit the CDC.