Statewide Veterans' Day Ceremony at Oregon State Capitol Park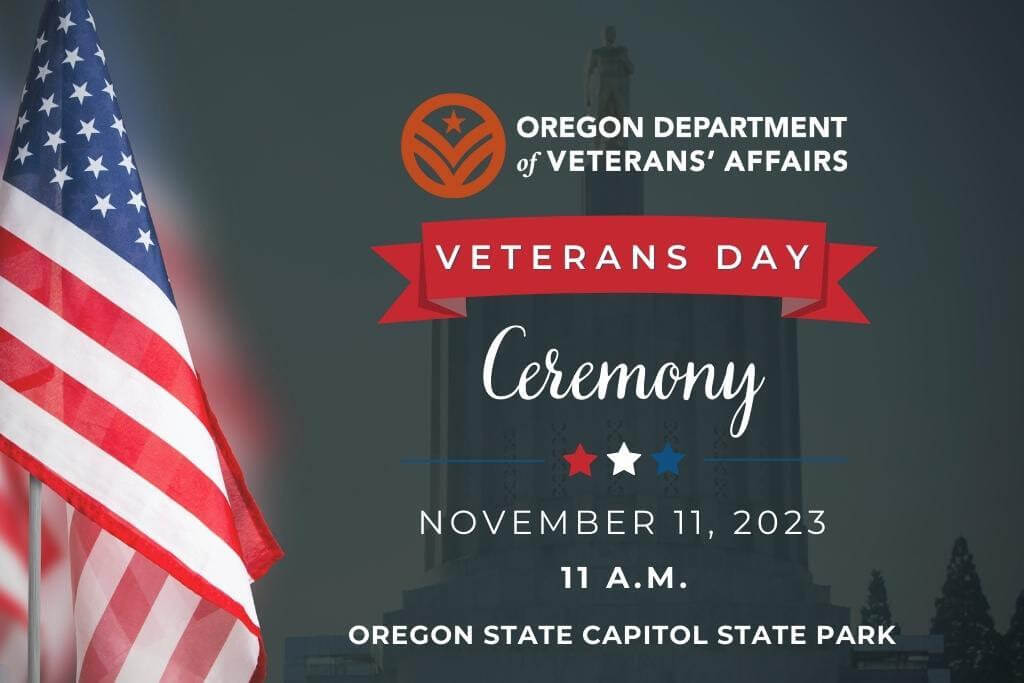 The Oregon Department of Veterans' Affairs will honor all veterans of the U.S. Armed Forces on Veterans Day, Nov. 11 at 11:00 a.m. during its Statewide Veterans Day Ceremony this year in view of the Oregon State Capitol Building.
This event will feature remarks by Doug Grafe, Office of Governor Tina Kotek, who will serve as the keynote speaker. Also speaking at the ceremony will be Colonel Russell Gibson, 82 Brigade Commander and Oregon Military Department Legislative Government Affairs Director, Congresswoman Andrea Salinas, representative for the people of Oregon's sixth congressional district, and Oregon State Senator James Manning, Chair of the Senate Veterans, Emergency Management, Federal and World Affairs Committee.
Other ceremonial elements will include a flyover, color guard, singing of the national anthem, laying of the wreath, and the playing of "Taps." Serving as the emcee for the ceremony will be ODVA Appeals & Special Advocacy Division Director Joseph Glover.
The celebration will honor Oregon veterans of all eras and will be hosted at the Oregon State Capitol Park, located on Court Street Northeast in downtown Salem — directly in front of the Oregon State Capitol Building.