Support for those grieving loss on this Memorial Day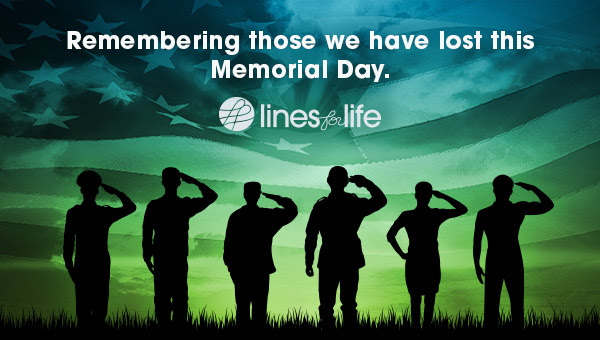 If you have lost a friend or loved one who was a Veteran or military service member, we encourage you to honor & remember them today – and please reach out for support if needed.
If you need support, please reach out to us!
Call the Military Helpline at 1-888-457-4838
or call the Lifeline at 1-800-273-8255.
"We're here every day, every night, every hour, to serve those who have served our country, and to support their loved ones. We strive to honor their efforts. We remind them that they do not have to fight alone."
 – Military Services Staff Member