2023 Board of Directors
Southwestern Oregon Veterans Outreach, Inc.
Denise Cody – President (and Veteran Services Officer)
Denise spent 20 years in the Army with 3 deployments. She became a VSO to help veterans, because "helping people helped me," saying she finds the work fulfilling and "very therapeutic". She has admired the work that SOVO does. When she was asked to serve and support, she said, "Of course, the answer was yes. It was a no-brainer."

Mark Winders – Vice President
Mark is one of the founding members and has returned for another term on the board.  Mark served in the Marine Corps from 1968-1972 and was in Vietnam from 1969-1970. He drove an E1AMTrack and blew up minefields.  He worked diligently to establish the David  Dewett Veterans Memorial Wayside and is still working with volunteers and community partners to complete the Memorial.  He also volunteers with PointMan Ministries, where he has been assisting other veterans since 2001. Mark is a Peer Facilitator for PTSD groups.

Kim Wesman- Secretary
Kim is passionate about our Veterans, and comes from a long line of dedicated family members who have served. She enjoys volunteering her time to help serve the needs of veterans and honoring their dedication to our country.
Kim Wesman is owner and Agent of Farmers Insurance in Coos Bay. Born and and raised in Coos Bay, she married her husband, Steve Wesman, of North Bend. They have raised their four kids, two girls and two boys, who reside here locally. They enjoy boating, fishing, hunting, camping and time together as a family.
Rick Anderson – Treasurer
Born in Coquille, OR, Rick returned home after retiring from 30 years in the Navy 20+ spent with the Marine Corps). He now spends a large portion of his time volunteering for local veterans and veteran support groups.
Thomas "Tom" Benz –Director
Tom graduated from high school in Lebanon, Oregon, and joined the U.S. Army shortly after. He served in the U.S. Army from 1966-1969, including Vietnam in 1968. He received an Associates Degree in Criminal Justice from Southwestern Oregon Community College. From 1969 to 1997, Tom served with the Oregon State Police as a Game Officer, Patrol Officer, and a Detective. Tom has a strong desire to serve veterans, particularly those who have experienced PTSD. He has served in several positions since beginning with SOVO in 2012.
Krystal Hopper – Director (Communications)
Krystal is the proud daughter of a military family and a strong advocate for Veterans. She serves as co-lead of the annual North Bend Veterans Stand Down and the South Coast Veterans Assistance Network (SCVAN). She serves on the Board for the Oregon Coast Military Museum and is a member of the Oregon South Coast Patriot Guard Riders. She facilitated the founding of the Women Veterans of the Oregon Coast and was instrumental in the founding of SWOCC Student Veteran Organization, where she was a vocal advocate for the current Veterans Center on campus. Krystal has served as the Director of Communications for Operation Rebuild Hope, currently serves as an Alumni Board Member, and has volunteered many hours towards their Veteran Housing projects, including the Timberwolves Den and Bryan's Home.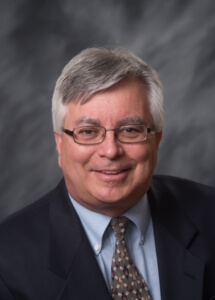 Patrick Murphy – Office Coordinator
Patrick Murphy is responsible for the day-to-day operation of the SOVO office.  He assists the Board of Directors (primarily Tom Benz) with applications for funding from local and area grant-making organizations; he maintains the SOVO filing system and policy manuals, updating files as necessary; he works with SOVO volunteers, and participates in SOVO-sponsored activities.
Patrick is a graduate of the University of South Dakota, earning a Bachelor of Science degree in Political Science, and proudly served in the South Dakota Army National Guard and US Army Reserve from 1980 – 1988.  He credits his military service to his father, who was a career Army officer with combat service in both Korea and Vietnam.
Patrick retired from corporate life in 2019, after a 36-year career that included positions in state, federal and tribal government; non-profit organizations and foundation leadership; and the private sector, including over 10 years as a self-employed communications and management consultant.
Patrick is married and has six adult children.  He recently relocated to Oregon from South Dakota, and spends his weekends exploring coastal Oregon and its many communities.