Check out these resources for Veteran-Owned Businesses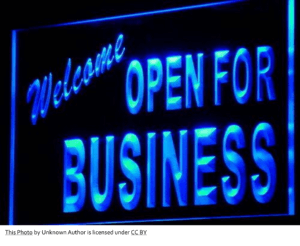 Have you started a business? Thinking about starting one? There are national and state resources to help you begin, maintain, and grow your business. The following is a list to get you started.
National Resources for Veteran Business Owners
National resources include the Department of Veterans Affairs Veteran Entrepreneur Portal <https://www.va.gov/osdbu/entrepreneur/> is recommended as one of your first stops. The site is designed  to save you time with direct access to the resources necessary to guide every step of entrepreneurship.
The Office of Veterans Business Development (OVBD) <https://www.sba.gov/business-guide/grow-your-business/veteran-owned-businesses>. The OVBD is part of the US Small Business Administration (SBA) which assists with accessing capital and preparation for small business, as well as assistance with federal procurement and commercial supply chains.
The SBA's Veteran Business Outreach Center (VBOC)<https://www.sba.gov/page/veterans-business-outreach-center-vboc-program> offers many workshops and training for building, maintaining, and expanding your business.
The Vets First Verification Program <https://www.va.gov/osdbu/verification/> is a certification system for Veteran-owned small businesses and service-disabled veteran-owned small businesses. Certified businesses with be considered first for contracts with the VA.
State and Regional Resources for Veteran Business Owners
Business Impact NW <https://businessimpactnw.org/about-us/> is a nonprofit dedicated to helping traditionally underserved business owners. This regional organization works directly with the Veteran Business Outreach Center and provides training, advice, technical, and financial support.
Oregon.gov
This website <https://www.oregon.gov/odva/Benefits/Pages/Vet-Owned-Business.aspx> allows veterans to access business resources on certifications, financing, and understanding the state and federal procurement process.
Oregon COBID
Oregon's Certification Office for Business Inclusion and Diversity (COBID)<http://www.oregon4biz.com/How-We-Can-Help/COBID/> is a statewide initiative that mirrors parts of the Vets First Verification program, providing those who qualify with special access to government contracts. It also shares Business Impact NW's goal of helping business owners from underrepresented communities.
For your business to qualify for assistance, you must have a VA disability rating letter demonstrating any percentage of disability, between 0% and 100%. Learn more about the application process and get yours started at Oregon's Service Disabled Veteran (SDV) Certification <https://www.oregon.gov/biz/programs/COBID/SDV/Pages/default.aspx> site.
Remember, you have earned the right to use these resources. Take advantage of them.